Stadium Tours
Your ninety-minute guided adventure through U.S. Bank Stadium will give you behind-the-scenes access to the home of the Minnesota Vikings. Discover the inner workings of U.S. Bank Stadium including premium clubs and suites, the Thomson Reuters Press Level, stadium art collection, team locker room, stadium floor and so much more.
Our Tour Guides are knowledgeable and well-versed on building architecture, Vikings history and sustainability features of U.S. Bank Stadium.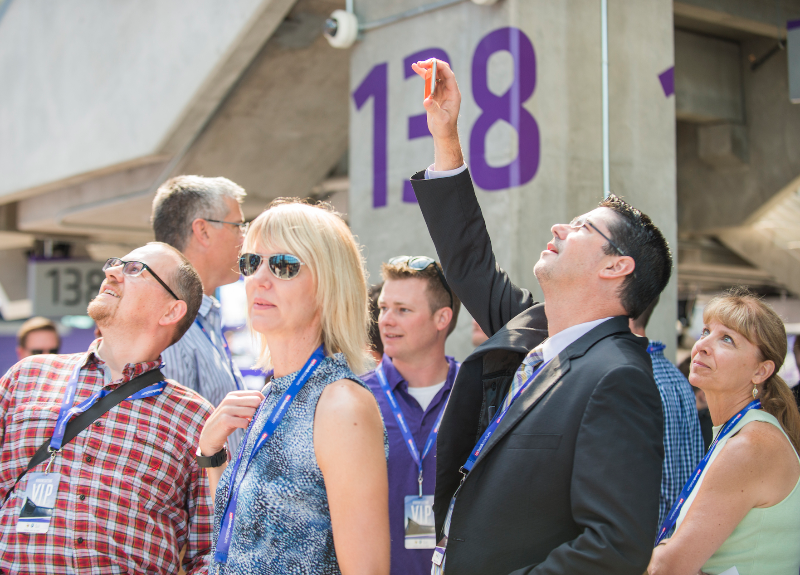 Get more information and tickets here for your own U.S. Bank Stadium tour!
More Info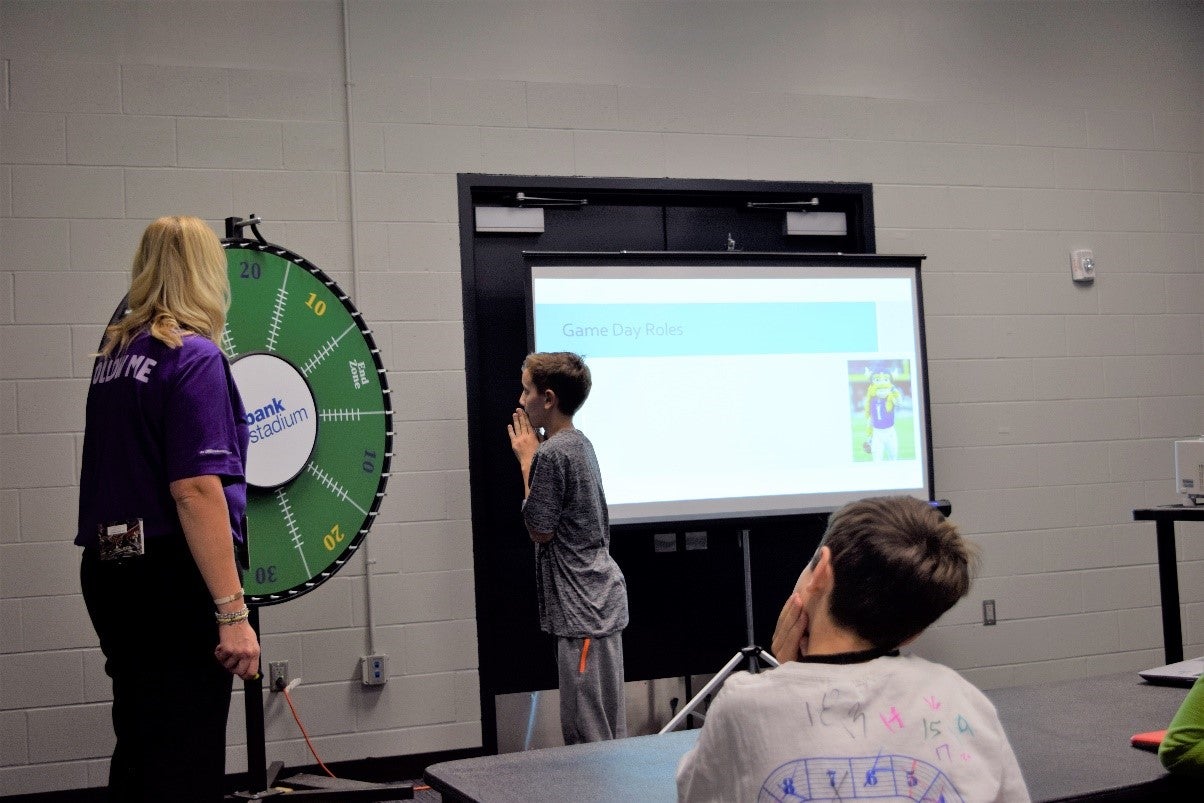 Get more information regarding U.S. Bank Stadium's K-12 educational tours!
More Info