U.S. Bank Stadium to Host Second Annual "SKOL Service Draft Day" Hiring Fair This May
Tuesday |

Apr.

4

, 2017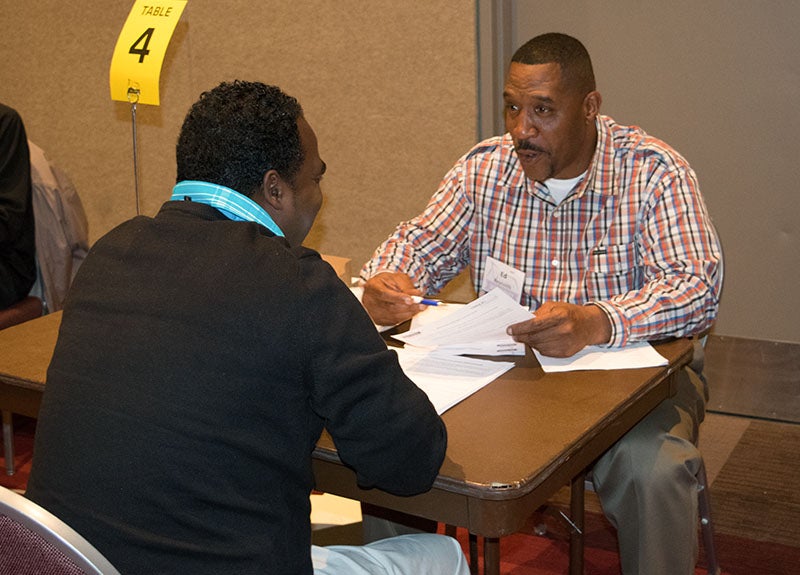 Minneapolis, MN (April 4, 2017) – U.S. Bank Stadium SKOL Service Partners (SMG, Minnesota Vikings, M Hospitality, Main Gate Retail, and Monterrey Security) will be hosting the second annual SKOL Service Draft Day, a spring hiring fair to recruit part-time employees for the upcoming season of events, on Tuesday, May 9 and Wednesday, May 10 at U.S. Bank Stadium.
"SKOL Service is a program that encompasses the culture of our employees at U.S. Bank Stadium. Our mission is in-part to create memorable experiences for guests through service excellence and SKOL Service champions these efforts," says Patrick Talty, General Manager for SMG at U.S. Bank Stadium. "Events at U.S. Bank Stadium would not be possible without the help of thousands of employees. We are looking for outgoing individuals who embody the SKOL Service culture and are interested in supporting events large and small."
Stadium partners are searching for over 1,000 employees to fill part-time positions including guest service representatives, cleaning service attendants, security, retail, concessions, culinary, money room attendants, food service hourly supervisors and seasonal managers. A full list of positions is available at www.usbankstadium.com.
"I love working at U.S. Bank Stadium because the incredible environment makes you feel good just to be there," says U.S. Bank Stadium Guest Experience Leadership Team Member and fellow part-time employee, Theresa Campbell. "Watching a guest visit the stadium for the first time and seeing their excitement is priceless. Knowing that we are providing a first-rate experience for them, and seeing the smiles at the end of each event, makes you feel proud to be a part of something so rewarding."
A major event at U.S. Bank Stadium requires the help of around 4,500 employees. In addition to being the home of the Minnesota Vikings and Super Bowl LII, U.S. Bank Stadium part-time employees will also support the Summer X Games, Guns N' Roses, Coldplay and Justin Bieber as part of some of this season's major events. On an average non-major event day, the facility still requires several hundred employees to support corporate and private events, the U.S. Bank Stadium tour program and daily stadium operations.
How to Apply: www.usbankstadium.com; Applying online prior to arriving is highly recommended. Walk-in applicants will be helped at the hiring fair, but may have limited access to interview opportunities.
General Requirements: Must Be 18 Years or Older, Must Have High School Diploma or GED, Must Pass a Background Check
What to Bring: Government-Issued Photo ID/Passport, Valid Social Security Card/Birth Certificate