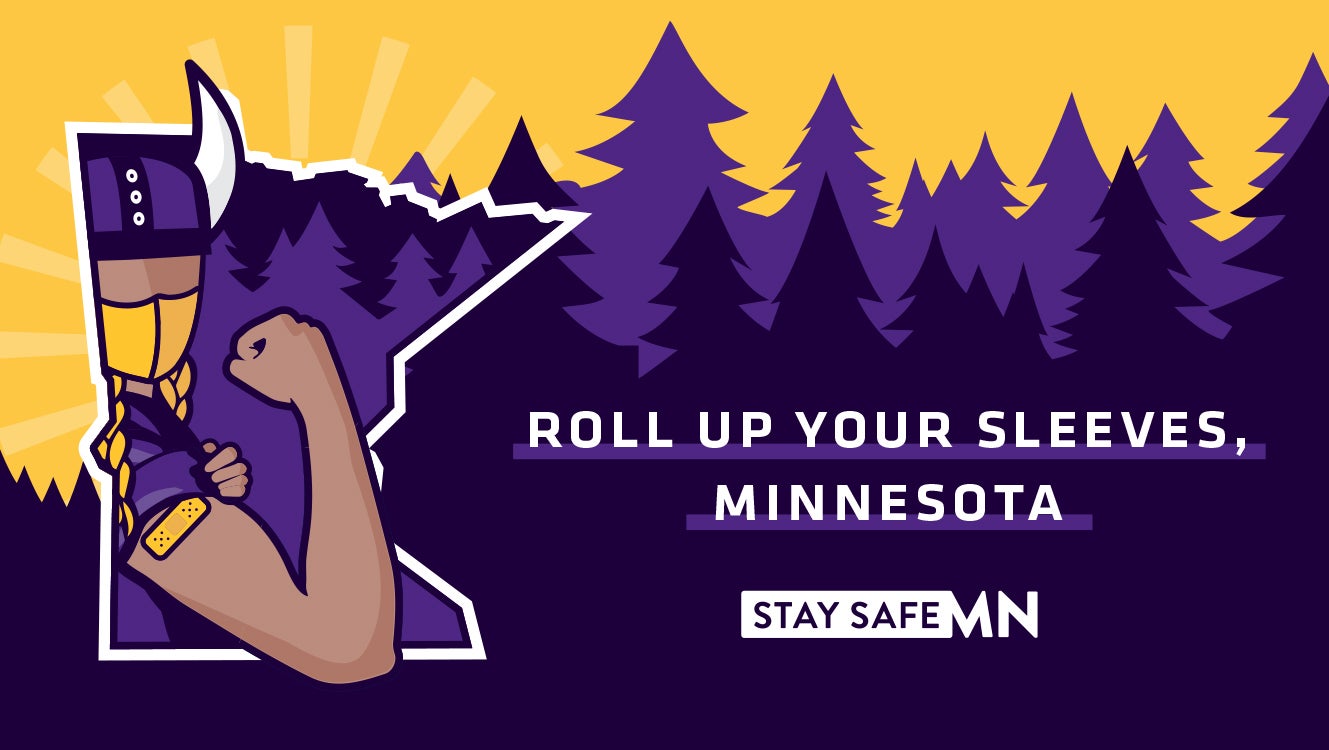 Governor Walz Announces COVID-19 Vaccination Event at U.S. Bank Stadium
Wednesday |

Apr.

7

, 2021
[ST. PAUL, MN] – Today, Governor Tim Walz announced the State of Minnesota is hosting a temporary community vaccination event at U.S. Bank Stadium in Minneapolis to replace the TCO Performance Center (TCO) event, after the TCO venue suffered weather-related damage.
Appointments on Wednesday, April 7 at TCO Performance Center were postponed and impacted patients will be contacted directly to reschedule their appointments as soon as possible. Appointments after Wednesday originally scheduled at TCO Performance Center remain scheduled and will now be administered at the State of Minnesota's largest public venue, U.S. Bank Stadium. The Stadium is owned by the Minnesota Sports Facilities Authority, a public body and political subdivision of the State.
"Minnesotans know you can't control the weather, and when the going gets tough, the tough get going," said Governor Walz. "During the proverbial weather delay, we huddled up with the Minnesota Sports Facilities Authority and the Minnesota Vikings, and called a new play that's sure to find the end zone. We're proud to continue our partnership and kickoff vaccinations at U.S. Bank Stadium."
Minnesotans who have not received a vaccine should sign up for the Minnesota COVID-19 Vaccine Connector, which will notify users about vaccine opportunities near them. Users currently eligible for the vaccine may be randomly selected for an appointment at a Community Vaccination Program location. Minnesotans may be contacted directly if they can make an appointment.
"We are grateful for the partnership with the Minnesota Sports Facilities Authority as we work to vaccinate more Minnesotans. The teamwork and dedication of all our partners to the vaccination effort are critical to our all-above approach to reaching Minnesotans with the vaccine," said Lieutenant Governor Peggy Flanagan. "The state is moving fast toward ensuring every Minnesotan has the opportunity to access the vaccine, no matter where they live. U.S. Bank Stadium is another prime example of the unified front toward the end of the pandemic."
The temporary U.S. Bank Stadium event joins eight permanent Community Vaccination sites in Minnesota, joining Duluth, Rochester, Bloomington, Saint Paul, St. Cloud, Mankato, Oakdale and the Minneapolis Convention Center.
"As the State of Minnesota's largest public venue, the Minnesota Sports Facilities Authority is pleased to support the state on this important initiative. Our U.S. Bank Stadium partners, including ASM Global and Aramark, have worked with the Minnesota Department of Health in record time to establish U.S. Bank Stadium as vaccination site in this time of need," said Michael Vekich, Chair of the Minnesota Sports Facilities Authority. "We are honored with this partnership to greater serve Minnesotans."
As Minnesota waits for additional supply of vaccine, it is critical that Minnesotans work to protect the progress the state has made by doing their part to slow the spread through testing, social distancing, mask wearing, and hand washing.
How Minnesotans Can Get Their Shot:
How Minnesotans Can Get a COVID-19 Test at No Cost: